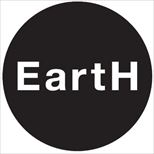 Tickets for events at EartH (Evolutionary Arts Hackney), London
Sorry, there are currently no shows available.
Each under 18's must be accompanied by an adult over 21 (1:1 ratio). Please note that age restrictions vary from show to show. For accurate information please go to https://earthackney.co.uk/events/ and click the event you'd like to attend. In order to verify your age, ID may be requested. For this reason, we advise that all customers bring valid ID. Right of admission reserved.