Thom Yorke Tomorrow's Modern Boxes
O2 Victoria Warehouse, Manchester.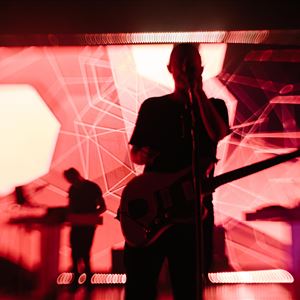 Ticket T&Cs - This event is for fans only and the following rules are in place to ensure that tickets do not get sold on ensuring fans do not pay a higher price for their tickets.
Tickets are limited to 4 per person, per show and photo ID will be required to be presented by the Lead Attendee upon arrival at the venue on the night of the show.
Where more than one ticket has been purchased, each guest in the party must arrive with the Lead Attendee at the venue on the night of the show. Failure to do so will result in the guests being turned away. Failure to adhere to the terms and conditions may result in the customer's order being void. There are no exceptions to this rule.
The name of the Lead Attendee will be printed on each ticket. The name cannot be changed once the booking has been made.
The resale or transferal of tickets is not permitted under any circumstances. If the promoter reasonably believes that a ticket has been resold then the barcode on the ticket will be voided, prohibiting entry to the concert.
All bookings over the four per person, per show ticket limit will be automatically refunded.
This event is for 14 and over - No refunds will be issued for under 14s.
Please note: any ticket bought from Gigs & Tours that is no longer required can only be resold through Twickets. Reselling through any other channel will render the ticket(s) invalid.