The 1975
First Direct Arena, Leeds.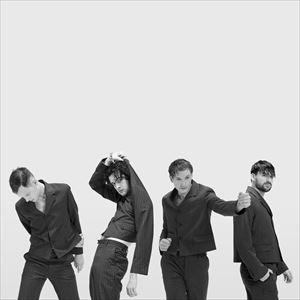 This event is for fans only and the following rules are in place to ensure that tickets do not get sold on, ensuring fans do not pay a higher price for their tickets.
- Tickets are limited to 4 per person
- The name of the lead booker will be printed on each ticket. This name cannot be changed once the booking has been made.
- The lead booker will be asked to present photo ID to gain entry into the venue.
- Where the lead booker is purchasing more than their own ticket, each guest in the party must arrive with the lead booker at the venue on the night of the show. Failure to do so will result in the guests being turned away.
Failure to adhere to the terms and conditions may result in the customer's order being void. There are no exceptions to this rule.
Tickets will immediately become invalid if resold or offered for sale unless the sale is through our official face-value resale partner - details available at
www.the1975.com
No under 14s in the standing area, 0 - 14s must be accompanied by an adult. No refunds will be given for incorrectly booked tickets.
Please note: any ticket bought from Gigs & Tours that is no longer required can only be resold through Twickets. Reselling through any other channel will render the ticket(s) invalid.
More information about The 1975 tickets
Opening times at the First Direct Arena Ticket Office.

Monday to Friday 11am to 3pm

Saturday 10am to 2pm

On show days we will open no later than 1 hour before doors.


Please be aware that, for our venue, children under the age of 14 are not permitted in the standing area and must be accompanied by an adult for seated areas.

No backpacks, holdalls, suitcases will be admitted into the venue. The patron will be refused entry if they attempt to enter the venue with the prohibited item.
Patrons with accessible and medical requirements/equipment will be considered on an individual basis but encouraged to contact the venue in advance for ease of entry.

There will be no temporary storage facilities for such items within the venue and it will be left to the patron to find a safe temporary facility to hold the item. The venue will not be responsible for late admission or non-admission as a result of this policy.

All remaining bags will be searched.
£1 from each ticket sold will go to One Tree Planted, a non-profit organisation that plants trees all over the world to fight climate change, protect biodiversity, empower communities and restore our planet. Their aim is to reforest the planet, one tree at a time.