Metronomy Tickets
The Foundry, Torquay.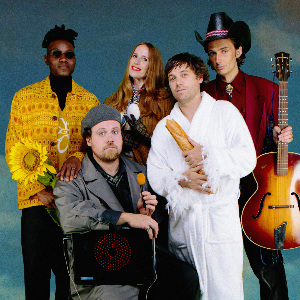 Terms & Conditions
1. This event is for fans only and these special conditions are in place to ensure that tickets are purchased for personal use only and are not resold for profit and/or through unauthorised resale sites.
2. A strict limit of 4 tickets per person (and per household) per event applies. Any tickets purchased over this limit may be cancelled and invalidated (in which case you will be refunded).
3. Tickets must not be purchased with the intention of reselling them for commercial purposes and/or profit. Businesses or traders purchasing tickets for commercial use or commercial intent will have their orders cancelled.
4. Print outs and/or screenshots of mobile tickets will not be accepted for entry. If you purchased more than one mobile ticket, your guests must be with you at time of entry.
5. If you can no longer use your tickets and are not eligible for an exchange or refund, you may resell them through authorised resale sites. These are: Ticketmaster Fan to Fan Exchange, See Fan to Fan or Twickets.

6. You may not resell or offer to resell tickets for this event through any unauthorised resale site such as Viagogo or Stubhub, or for commercial purposes and/or profit.
7. Any tickets purchased, resold or offered for resale in breach of these special conditions may be cancelled and invalidated (in which case you will be refunded).
8. In the event of any inconsistency between these special conditions and any other applicable terms and conditions, these special conditions will apply.
By purchasing tickets you confirm you have read, understood and agreed to be bound by the above special conditions.
14+ only. 14s to 16s must be accompanied by an adult. No refunds will be given for incorrectly booked tickets.
Please note: any ticket bought from Gigs & Tours that is no longer required can be resold via Twickets. We reserve the right to cancel Tickets resold in the course of a business or for commercial gain.
More information about Metronomy tickets