Madness
Thetford Forest, Nr Brandon Suffolk.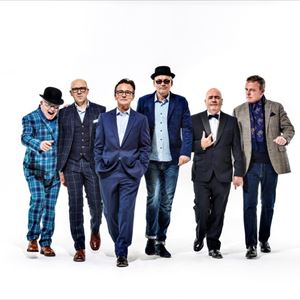 Under 16s must be accompanied by an adult. We cannot issue refunds to under 16s who are not accompanied by an adult.
Please note: any ticket bought from Gigs & Tours that is no longer required can only be resold through Twickets. Reselling through any other channel will render the ticket(s) invalid.
More information about Madness tickets
T&Cs
Access Policy
Madness have announced dates as part of Forest Live, the summer concert series presented by Forestry England.
Drawing on their musical roots in ska, Madness were responsible for some of the most credible pop compositions of the eighties with their ability to write songs that sparkle with the spirit of British life. Creating their trademark 'nutty' sound, they spent more weeks in the charts in that decade than any other group, with classic hits such as 'One Step Beyond', 'My Girl', 'Baggy Trousers', 'Embarrassment', 'Grey Day', 'House Of Fun', 'Driving In My Car', 'Our House' and 'Wings Of A Dove'. Famous for their legendary live shows, their performances exude good-humour and exuberance. In 2019, the band celebrated their 40th Anniversary, including the book release 'Before We Was We: Madness by Madness' and sold out Roundhouse dates in their London hometown, testament to their enduring popularity as they enter the next phase of their incredible career.
Commenting on the Forest Live gigs, Madness said, "Madheads come down to the woods, you'll be in for a big surprise!"