Groove Armada
SWG3, Glasgow.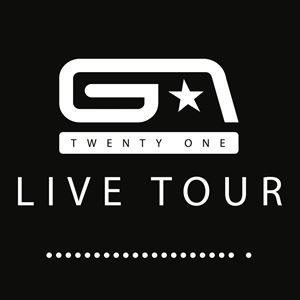 14+ only. 14s to 15s must be accompanied by an adult. No refunds will be given for incorrectly booked tickets.
More information about Groove Armada tickets
ONE OF THE PLANET'S BEST LOVED AND BIGGEST SELLING DANCE ACTS WILL FEATURE THE ORIGINAL AND FULL LIVE BAND SETUP

The shows, their first since terminating touring as a live act in 2013 to pursue DJ-only appearances will feature the full original band and touring setup performing their biggest hits and selections from their incredibly well documented career that now reaches an impressive 21st Anniversary.
From the big tents of the nineties to some of the worlds most underground DJ booths, Groove Armada's Tom Findlay and Andy Cato have roamed freely and inimitably through dance music, embracing musical eclecticism with charm, risk and adventure. Having met in 1994, the pair helped shape club culture since the release of their debut album "Northern Star". - Time after time reaching artistic peaks with underground reverence, genre-defying energy and dominant pop culture impact.
Speaking on the return of Groove Armada's live show Andy Cato said:
"The live show is what defined us. Refining a genuinely live dance music experience became an obsession, from minute sonic details to the number of sides on the lazer glitter ball. The reward was a lawless and electric 15 years on the road; runs at Brixton so long it felt like we lived there, the loudest ever recorded cheer at Lowlands, taking over Centennial Park in Sydney, Saturday nights in Barrowlands, air traffic control on the phone to the Other Stage at Glastonbury, once you start. We did all this with the best on and off stage crew ever assembled. The vibe in the camp was special and radiated. Behind the scenes, from cooks to truckers, we're always asked if we'll get the gang back on the road. If we're going to do it one more time, it'll be when we're 21" - Andy Cato
A pioneering combination of performance and electronics, the Groove Armada live show rapidly evolved into one of the very best in dance music, taking electronic music out of the clubs and on to main stages at festivals all over the world.
From Glastonbury to Sydney the shows, packed with era-defining hits like 'I See You Baby' and the Grammy nominated 'Superstylin were defined by their display of live instrumentation, impressive visuals and soaring guest vocal performances.