Foo Fighters
Etihad Stadium, Manchester.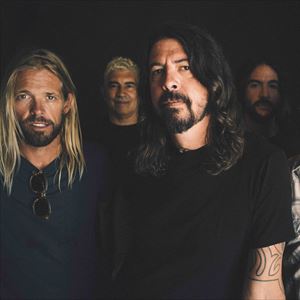 'Concrete and Gold', produced by Greg Kurstin, out now.
Including the tracks 'T-Shirt', 'Run', 'Make It Right', 'The Sky Is a Neighborhood' and 'Concrete and Gold'.
Order a copy with your tickets today!
More information about Foo Fighters tickets
For disabled bookings the office hours are 9am to 5.30pm, Monday to Friday. The disabled booking contact number is 0161 444 1894 (option 5)

Age Restrictions:

1. A child aged under 14 may not enter the Stadium unless accompanied by an adult aged 18 or over, and that child must be in possession of a valid Ticket for the Event they are attending.

2. Children aged under 12 cannot enter the standing area for the Event and must have a valid ticket for one of the seated areas.

3. Children aged 14 or 15 may buy a Ticket without the need for an accompanying adult. Only one ticket for a child aged 14 or 15 may be purchased in a single transaction unless at least one Ticket for a person aged 18 or over is also purchased in that transaction.