Festival Das Marés 2022 Tickets
Mosteiros, Mosteiros.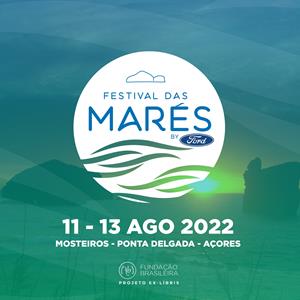 This event is for 3 and over - No refunds will be issued for under 3s.
Please note: any ticket bought from Gigs & Tours that is no longer required can be resold via Twickets. We reserve the right to cancel Tickets resold in the course of a business or for commercial gain.
More information about Festival Das Marés 2022 tickets
O Festival das Marés, V edição, acontece de 11 a 13 de gosto na freguesia de Mosteiros, concelho de Ponta Delgada, ilha de S. Miguel Açores. Prepare-se para Marés cheias de musica, praia e piscinas naturais, muita diversão e imbuidas de um espirito de familia e segurança.
Dia 11 - Praia dos Mosteiros acesso gratuito (15h30-20h30 e 22h30-02h00)
Dia 11 - apresentação projeto "Mosteiros Uma porta ... Pro Mar£ - Porto de pesca, com acesso pago.
Dias 12 e 13 - Recinto Principal - acesso pago.
INFORMAÇÃO: CONVIDADOS / ACREDITAÇÃO & PRESS / PASSATEMPOS
- A entrada através de lista de convidados/ passatempos depende de apresentação do respetivo documento de identificação;
- A acreditação de imprensa depende de apresentação do respetivo documento de identificação;
- Existe Livro de Reclamações.
Reembolso de senhas
O valor que não utilizar poderá ser reembolsado, devendo para tal dirigir-se a qualquer dos pontos de compra de senhas junto à entrada/saída e no interior do recinto, até 30 minutos antes do término do final de cada dia do festival.
Não serão reembolsadas senhas do dia anterior.
Existe zona de campismo gratuita.
Promotor: Fundação Brasileira